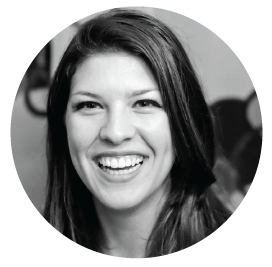 Hi, my name is Maria and I'm a Graphic Designer. I have a passion for all things design which has led me to have a diverse background. I received my BS in Landscape Architecture from California State Polytechnic University Pomona in 2012. 
While I was in college, I used my education in environmental studies as inspiration to design high-fashion jewelry made from recyclables and industrial objects, hoping to reframe what we perceive as traditionally beautiful and valuable. This path led to me be a part of multiple runway shows, and collaborate with other fashion designers. I also had the opportunity to have my pieces featured in multiple music videos and a number of magazines, including Runway magazine. 
 Once I graduated from college, I founded a small creative studio in Los Angeles with a group of designers. I managed a variety of projects, including everything from branding and identity, to product design. As a result of this experience, I not only learned to be an adept designer and leader, but also learned the ins and outs of running a design business.
Most recently, the majority of my work has been centered around UX/UI design and 
Branding
& Identity. I enjoy solving complex problems and creating design 
solutions in the are dynamic, beautiful, functional and intuitive.
My multidisciplinary perspective has taught me how design with humility, 
and
to always think of the greater system when addressing individual elements. The delicate balance of the landscapes around us is a reminder of just how important thoughtfulness and detail are in creating a beautiful yet functional solution. I use my diverse background to more deeply understand the many facets of design, and to give 
me the perspective to meet my clients needs. 
In my free time, my partner and I enjoy creating new episodes of our podcast "Creative Honey", where we delve into many creative topics, talk about our experiences in the industry, and have the opportunity to interview amazing creative professionals.